As I've given 11 facts about myself many times before, I won't bore you with more so I've left that part out. I also decided to take a hotchpotch of both Rachel and Arwedd's questions as I'd already covered some of the others in the past.

Here goes:
First crush - who and would you now?
I was desperately in love with Richard O'Sullivan from 'Man About the House'.
I was convinced I'd marry him and, NO, I most definitely wouldn't now!!
Most expensive single thing you have bought except houses/cars.
Cheating a little bit now but the most expensive thing I
own
is my engagement ring.
I never tire of looking at it and it fills my heart with joy - worth every penny.
I tried to find a picture but had no luck - it's a true lover's knot, set with 12 diamonds.
Your first memory.
Sitting on my potty watching 'Crossroads' - glam, huh?!
What was your best subject at school?
A bit predictable but it was English - I always had my head stuck in a book and loved writing stories.
In my day (!)
if you wrote a really good '
composition
' you were allowed to go to the Headmaster and get an ink star stamped on your forehead which you would proudly wear for as long as you could get away without washing!
Have you had your 15 minutes of fame yet?
Yes but I really hope I have more to come.
My short stint in 'Grange Hill' saw me featuring in the local paper and all the schoolboys in the area wanted to date me!
In the following clip, I can be seen with very attractive 'spaniel ears' perm and brown checked skirt!
'Golden balls' (TV Programme) - would you split or steal?
I've never seen a whole episode but it drives me nuts when people steal from their opponents.
I would be totally honest and trusting and would most definitely split.
Do you like Marmite?
I couldn't live without it.
I use it in gravies and sauces and it's the one thing I can face eating when I feel unwell.
I always said that if I had a child who didn't like it, I'd send them back.
Thankfully, my son passed the test.
What story does your family always tell about you?
I am constantly reminded that I was left on the doorstep with the milk.
I wasn't.
I had older sisters who loved to wind me up.
They have scarred me for life!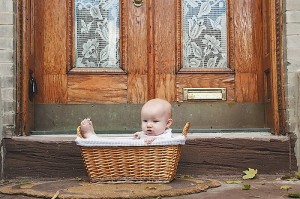 Do you bother with Christmas crackers?
Of course!
We all love a bit of tat, don't we?
Funny story here … one New Year's Eve my friend 'Fenella' called just before we were due to arrive for dinner and asked if I had any crackers.
I arrived with my box of Carr's Water Biscuits when really she'd meant the pulling variety.
What's your favourite body part and why?
I like my nails because I look after them and treat them well and my legs because they're quite slim and treat me well!
In the lead-up to the release of my Christmas novella (1
st
December)
I'm tagging four fellow Twitterers with the following festive questions - Michelle Betham, Donna Trinder, Lacey Dearie and Jamie Dougan.
What was your best ever Christmas present as a child?
How old were you when you began to suspect that Father Christmas may not be real?
What would your ideal Christmas involve?
Which is your favourite part of the festive season?
Have you ever watched the Queen's speech?
Does the Christmas prep fill you with excitement or dread?
What would you LOVE to find under your tree this year?
Turkey lover or not?
Is there anything you eat at Christmas that you never have at any other time of year?
You have one wish on a blessed Christmas star - what is it?
Hope you guys enjoy those and that they help to get you into the spirit of things.
Remember 'Stilettos & Stubble' is out on 28th November and 'Christmas Deliverance' is out on 1st December. My other 3 books are available at Amazon and Lulu.