Many thanks to my friend and fellow writer/blogger, Jamie Tucker Dougan for tagging me this week in his
Awards of 2012
blog.
Jamie wanted to sum up the year with a few quick-fire questions.
So here goes with my answers:
One word to sum up 2012.
Interesting!
Song of the year.
Olly Murs and 'Troublemaker' - I love this song and it never hurts to see Olly in action, does it?
Album of the year.
Ok so it's a couple of years after its release date but this album first came onto my radar last year so I think it counts.
It's the fab
Caro Emerald and 'Deleted Scenes from the Cutting Room Floor'
It's a little bit quirky, raunchy and Burlesque and always has me singing along and ready for a shimmy.
Highlight of the year.
Seeing my book at #1 free in Kindle and then the subsequent sales on the back of that.
Hero of the year.
My lovely
husband
.
I know, reach for the puke bucket but I do mean it. Even in the most dire of times he stays upbeat and positive and I welcome every new day and challenge we share together.
I wouldn't be a published author without him and I love him for his support and the constant laughter.
Sports star of the year.
I'm not a sporty person but I fell in love with
Mo Farah
this year.
That open smile just melts my heart and when he so effortlessly beat The Cube and won £250,000 for charity, I cried buckets.
Yes, I'm a soppy cow!
Movie of the year.
It's an oldie but a goodie and one we finally got to share with our son so I'd have to say,
'Rainman'
-
OK it's not a 2012 movie but it was part of
our
year and I defy anyone to watch this film without laughing
and
crying.
TV show of the year.
Sorry, you either love it or hate it but it has to be
Miranda
- the inspiration behind my latest novel
'Stilettos & Stubble'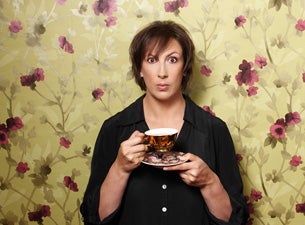 'Mrs Brown's Boys'
and
'Come Dine With Me.'
Crush of the year.
Whenever I write I have Gold TV playing British sitcom reruns constantly in the background and I have a super soft spot for
Geoffrey Palmer
in '
As Time Goes By
'
.
Craggy, lived-in and cosy with a dry sense of humour but an underlying sexiness!
On the other side of the coin, I have the hots for Olly Murs - way too young, way too wrong!
So what would your answers be? How would you rate your 2012? Please feel free to post your own blog or leave your comments here.
You can purchase all 4 of my books or my Christmas novella at Amazon for Kindle or at Lulu in paperback. Thank you and Happy New Year!